Thornton Park
Thornton Park has become one of the city's favorite hotspots and revitalized areas due to the Orlando Main Street Program, awarded to Thornton Park in 2012. The program chooses a district based on the mix use of residential and commercial retail that shows positive signs of progressive improvement.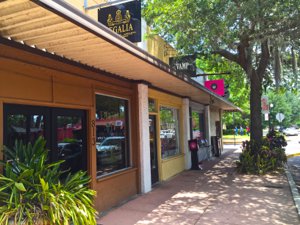 Now among the most expensive addresses in the city, Thornton Park oozes with creativity and diversity while the paver streets are flanked by 1920's bungalows, Craftsman styled two story homes to high rise condos such as The Waverly on Lake Eola, all absorbed into hip urban environment.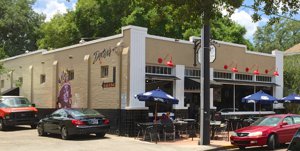 Of course with everyone feeling that good, Thornton Park made sure there were plenty of eateries and restaurants to appease any appetite. Dexter's Thornton Park, Graffiti Junktion and Anthon's Pizza & Italian Restaurant to name a few are among the many as well as service and professional businesses now serving the community.
Greenwood Cemetery, Orlando's oldest cemetary, is located just south of Thornton Park in the Lake Davis/Greenwood neighborhood. Designed and plotted in 1880, it is the final resting place for many of the city's founders, the perfect addition for All Hallow's Eve!