Lake Nona's Medical City
The gemstone of Lake Nona is Medical City, a complex of medical buildings and research facilities located in a 650 acre park offering state of the art medical services and educational facilities. It's been projected to create 30,000 jobs in the fields of science, research and health in the next ten years resulting in a positive economic impact of over $7 million.
The Va Hospital is the first built in the country since 1995 at a cost of $665 million. It's expected to care for nearly 400,000 veterans of all walks of life and various stages of life as well. This will include a 134 impatient bed hospital, a 60 bed domiciliary, a 118 bed nursing home, an outpatient clinic and a veterans benefit mini service center. It also extends into the community and invites retirees and volunteers to participate and assist with daily activities and general moral lifting of the patient base.
The Nemours Children's Hospital offers a full spectrum of pediatric care from fetal care through primary and emergency care. Nemours is the largest pediatric health provider nationwide, receiving numerous awards and accolades through the years including the "Top Children's Hospital 2016" award. Nemours has a Ronald McDonald House on campus and a hospital in garden setting to help children feel at home. Visiting hours are 24/7.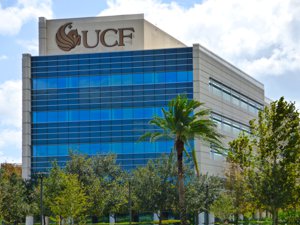 The Burnett School of Biomedical Sciences is a five story complex who's mission is to facilitate the translation of laboratory findings into new cures for patients in Florida and beyond. This research center has a transgenic animal facility and Biosafety lever 3 laboratories that open in 2009. Research divisions include molecular microbiology, cancer research, immunity and pathogenesis, metabolic and cardiovascular and neuroscience.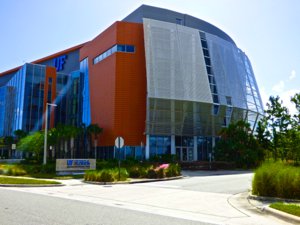 The University of Florida Academic and Research Center is a world class research pharmacutical facility. The campus accepts 80 students each year and enjoys the benefit of personal assistance between the staff and student body helping them achieve their acedemic and professional goals. Future reaearch is to include new drugs, diabetes and cancer.
The Lake Nona Gateway, a member of the UCF health network, the Lake Nona Gateway offers family medicine, sports medicine, physical therapy and laboratory intensive care. This is all housed in a sleek modern building with an attached parking garage and makes every family visit easy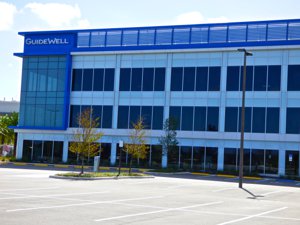 The Guidewell Innovation Center, believes in collaborative innovation by building relationships and mastering the ability to brings leaders in the health industry from around the world to work togerther and achieve new technologies to better the human environment. This includes researchers, tech companies, investors, entrepreneurs and policymakers. The building opened in 2016 and is looking forward to a new and exciting new way of life.