Only the Magic of Disney could have produced this luxurious neighborhood known as Celebration....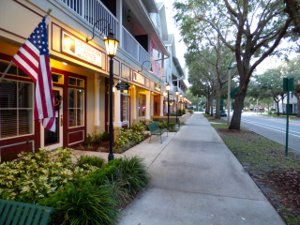 And They Did! Yes Celebration was originally designed and built by the Walt Disney Company. Modeled after pre World War II architecture, Celebration is a reflection of an era gone by and now revived in all its glamour and prestige. The Walt Disney Company planned extensively for years to be sure they would present a neighborhood that had the charm of Georgia and South Carolina yet the modern conveniences such as wider streets and smart parking needed for today's anxious visitor.
Of the 4,000 Homes that have been built, many are closer together than the suburbs and were graced with wrap around porches and pristine lawns. The homes were designed to be closer to the street in front to allow rear entry garages and alleyways for trash pickup, so the street view was never littered with debris or trash cans. The street grid was also carefully laid out to promote pedestrian walkways and easy access to the town center.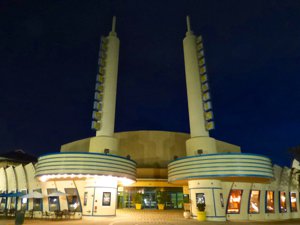 The town center is reminiscent of such movie towns found in The Music Man or Hello Dolly, with bright colors, a lavish lake adorned by the Celebration Hotel, restaurants and boutiques and a cinema straight from the architectural designs of the forties. The restaurants feature overhangs for outdoor dining, and an occasional voyeur can be seen on a second floor balcony apartment peering down at the hustle bustle of the street.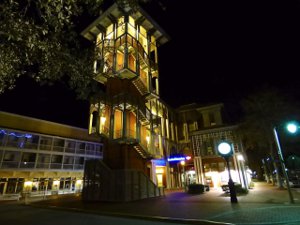 The Celebration School was built on Campus Street and to ensure a top rating the curriculum was designed by education experts from Stetson, Auburn, Johns Hopkins and Harvard Universities. The Celebration School accommodates Kindergarten through the twelfth grades. Celebration is also home to a health campus, the Florida Hospital Celebration Health and built on 60 sprawling acres.